Bobcat Repairs & Hydraulics in Dubuque, IA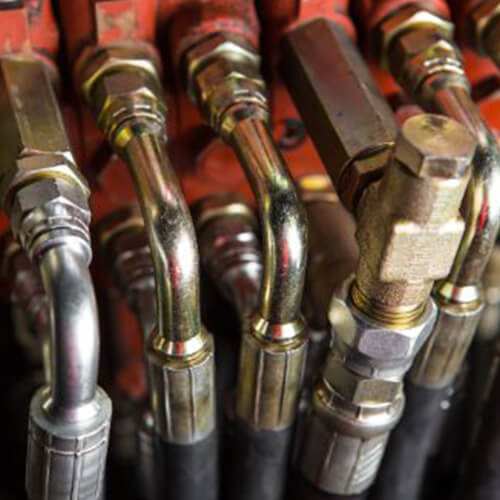 For heavy-duty machinery, hydraulic systems are of the utmost importance—they're vital to the functionality of the machine and can determine the effectiveness of equipment while out on the jobsite. Needless to say, if a hydraulic system is in failure or operating at a level that's less than acceptable, immediate and thorough repairs are needed. Drew Cook Repair & Fluid Power is here to provide those repairs.
Our experience with hydraulic systems spans the gamut and we're confident that our seasoned team can properly identify inefficiencies with your equipment and make the necessary repairs to have them back to a full level of functionality again in no time at all. From truck hydraulics to Bobcat repairs in Dubuque, Asbury, Centralia, and Sherrill, IA, we're ready to tackle your hydraulic project with efficiency and thoroughness.
More than just being familiar with a wide range of complex hydraulic systems, Drew Cook Repair & Fluid Power can also go above and beyond to provide custom hydraulic solutions! We can re-seal, rebuild and manufacture cylinders to a vast range of specifications and our ability to perform these services in house means a expeditious timeline for you and your equipment. We'll get you back on the jobsite and functioning at full capacity quicker than the competition!
Bobcat Specialists
While we might specialize in Bobcat repairs in Dubuque, IA, we're happy to provide unparalleled hydraulic services to any number of heavy-duty or construction vehicles. No job is too complex or too intricate for us to assess.
For more information about our capabilities as they apply to hydraulic repairs or to inquire about the needs of your heavy-duty vehicle or equipment, please don't hesitate to contact us today by calling 563-588-3535. We're happy to provide both on-site and off-site heavy equipment and commercial truck repair as well, so if your equipment is immobile, don't worry—we'll come to you to make timely repairs!