Heavy Equipment Repairs in Dubuque, IA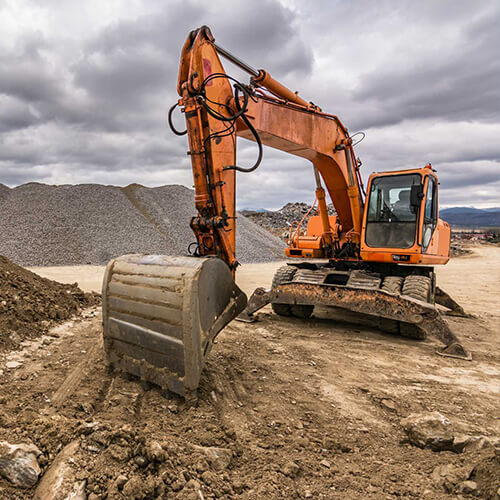 The very best way to avoid costly commercial excavator and other heavy equipment repair in Dubuque, IA is through rigorous and encompassing construction equipment maintenance. To that end, Drew Cook Repair & Fluid Power is pleased to be able to provide multiple levels of tractor maintenance to private, commercial and fleet excavators of all sizes, makes and models. Some of the essential services we're pleased to offer in the way of excavator maintenance include:
Part replacements: Through daily wear and tear and over the hundreds or thousands of miles your excavator is in operation between service calls, essential components can fall into sub-par states of quality. We proudly offer replacements on a variety of components as they fall into disrepair, including replacements on pumps, cylinders, motors, valves, hoses and more.
Inspections: As a state-licensed DOT inspection center for excavators, we're here to help make sure you meet emissions standards, as well as any safety and quality checks as they pertain to your vehicle. And, if there are any issues during your inspection, know that we're equipped to resolve them to passing levels, so you can get back on the road quickly and with total peace of mind.
Above and beyond the above two key facets of encompassing heavy equipment repairs, we're also pleased to offer preventative commercial excavator repairs in Dubuque, IA, to help stave off major malfunctions and prevent costly setbacks that could result in lost driving hours.
At Drew Cook Repair & Fluid Power, we're dedicated to your excavator's complete health, top to bottom and bumper to bumper. If there's something amiss that could lead to future issues, you can bet we'll be on top of it to make sure it's a problem that's avoided, rather than one that's experienced.
For more information about any of the heavy equipment repairs and other services we offer in the way of excavator maintenance, commercial truck repair, and Bobcat repair in Dubuque, Asbury, Centralia, or Sherrill, IA, please don't hesitate to contact us today by calling 563-588-3535. A professional will gladly consult with you about your excavator's regular maintenance needs.