Commercial Truck Repairs in Dubuque IA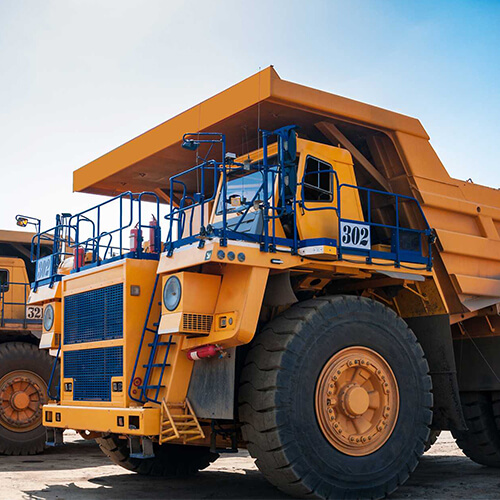 Automotive issues are never convenient and rarely easy to assess, address and resolve—this goes doubly true for heavy-duty vehicles and dump trucks that take a beating day in and day out. At Drew Cook Repair & Fluid Power, we've made it our business to make sure that any unforeseen dump truck issues that might crop up on you are dealt with quickly, thoroughly and with the highest degree of professional integrity! And, best of all, our penchant for commercial truck repairs in Dubuque, Asbury, Centralia, and Sherrill, IA spans the gamut of services, to encompass virtually any service you might require, including:
On-site dump truck repair
Off-site dump truck repair
Dump Truck pump repair
Dump Truck cylinder repair
Dump Truck motor repair
Dump Truck valve repair
Dump Truck hose repair
Whether your dump truck is large or small, privately owned or commercially operated, know that we have the skills and experience to lend to your vehicle to ensure only the very best in sustainable repairs. And, to truly showcase our dedication to you and your vehicle, we even offer vehicle delivery services post-repair!
What sets Drew Cook Repair & Fluid Power apart from other providers of dump truck repairs in Dubuque, IA is our approach and the unparalleled gamut of resources available to us. We look at every dump truck that comes into our shop as a unique machine, which means no cookie cutter approaches to service that may or may not be right for your situation. And, because we're tremendously familiar with not only dump trucks, but also heavy duty equipment and hydraulic systems as well, we're able to provide a level of insight that's simple not available anywhere else.
For more information about our unique abilities in the way of commercial truck repairs, heavy equipment repairs, and Bobcat repairs in Dubuque, IA or to inquire about your dump truck's unique needs, please don't hesitate to contact us today by calling 563-588-3535. Remember, we serve both heavy and light duty dump trucks, in both private and commercial capacities!